We are a Bristol based construction company, committed to providing our customers with the best levels of quality, experience and satisfaction.
Established in 1985, BS Knapp has earned the reputation as one of the regions best construction companies.  Based in Stoke Gifford near Bristol, we can provide a range of building and maintenance services from home extensions, refurbishments and loft conversions, all the way up to £500,000 complex building renovations for disabled clients.
It's the reason we've used "Build, Maintain, Refurbish" in our title since 2004 to describe our services in the most clear and concise way, so all our potential customers can immediately see that if they require anything built, maintained or refurbished, they've come to the right place.
"Build, Maintain, Refurbish" because that's what we do. Simple.
So, whatever project you are considering, contact us with your ideas, safe in the knowledge that you will receive the best experience possible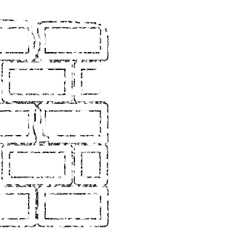 Build
Extensions – single or double
Loft Conversions
Maintain
General maintenance of your home or office
Commercial and light industrial
Refurbish
Buildings, out-buildings
Kitchens
Hard landscaping: Garden walls, fences, patios, drives, paths…
and lots more. Not sure we can help? Give us a call!
We are featured on houzz – the platform for home renovation and design, bringing homeowners and home professionals together in a uniquely visual community
We could not have wished for a better team to work on the adaptations to our home. Not only was their work of top quality, but their consideration for our family was second to none. They kept the site tidy, kept us up-to-date and kept talking to us, always obviously keen to get things just right for us. Adapting a home for a family member with disabilities could have been a very stressful process, but we were in a great pair of hands with BS Knapp and it was just great.
I am very pleased with my over the garage extension completed by B.S Knapp
I am very pleased with my over the garage extension completed by B.S Knapp
The work was completed to an excellent standard, within budget and on schedule
They are a joy to have around as they work in a relaxed but professional atmosphere
They require minimal supervision and make every effort to find innovative solutions to problems